Digital Services
Top 10 Visited Pages
This component requires SharePoint or FrontPage Server Extensions, version 2002 or greater.
U S Rose Festival Airshow
July 21-23 at the Hillsboro Airport, Oregon.
The theme for this year's U S Rose Festival Airshow presented by Intel is Fun From The Ground Up. The Blue Angels fly the outstanding F/A-18 aircraft through a show stopping performance, in which the squadron reaches speeds of just under Mach 2 - almost twice the speed of sound!
Others: Dan Buchanan, Russian Thunder, BullDog Airshows, Swift Magic Aerobatic Team, Rich's Incredible Pyro and, last but certainly not least, Eddie Andreini with wing walker Anders Brandi.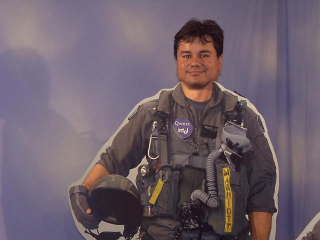 Major Walter Morales, I know.. my body needs more tan than my face